Archie's Adventures: Pawesome Dog Photography in Gisborne
Archie's Pawsome Gisborne Adventures: Unleashing Joy in Gisborne!
Hey there, fellow dog lovers! We've got a tail-wagging story to share with you today. Buckle up and get ready for Archie's pawsome dog photography session at our studio and grounds in Gisborne, where the fun never ends! We had an absolute blast capturing the mischievous and playful spirit of Archie, the cheeky Ruby King Charles. Let's dive right into this adventure and relive the unforgettable moments!
Meet Archie: The Master of Shenanigans!
Courtney affectionately described Archie as a "turd" who "sucks at photos," but we determined to prove her wrong! On a beautiful morning in late autumn, as the sun peeked through the clouds, we set out to capture Archie's true colours.
Running Wild and Hair Flippin' Fun!
Archie's energy was infectious, and boy, did he know how to have a good time! As soon as we set out to explore our outdoor locations, he dashed off like a rocket, his floppy hair doing a wild dance in the breeze. We couldn't help but smile while capturing every hilarious moment of his playful escapades.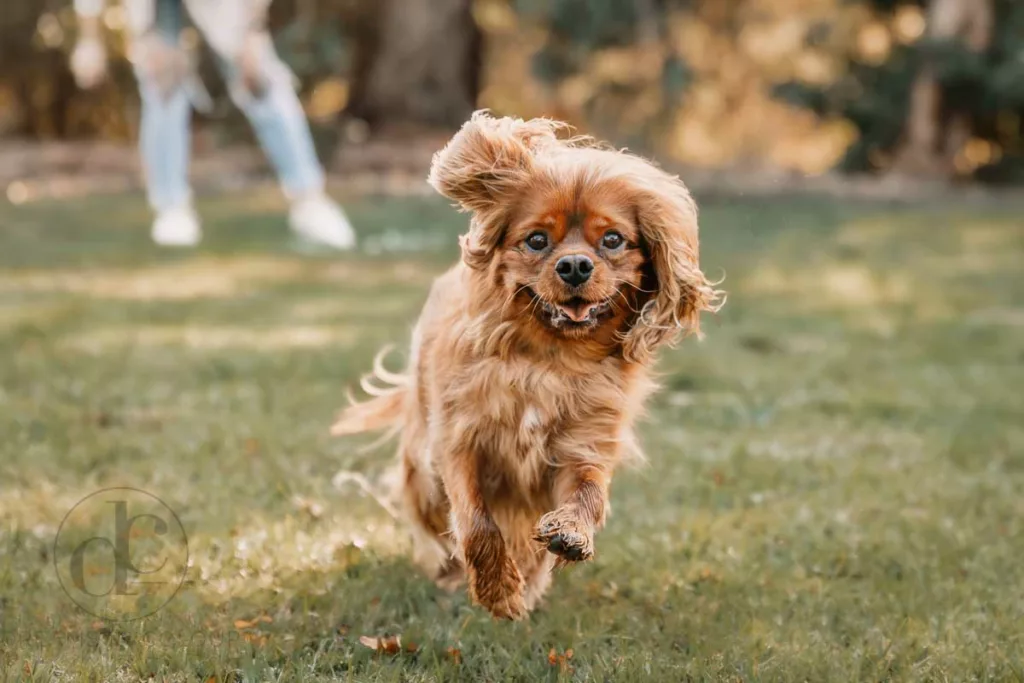 Best Friends Forever: Archie and Courtney's Epic Connection
Archie and Courtney had a bond that was simply pawsome. We found the perfect spots to capture their special bond—a cozy picnic rug under a majestic tree, a giant overhanging branch that became Archie's throne, freezing those heartwarming moments forever.
Studio Shenanigans: Archie Takes Charge!
As the adventure continued, we brought the party indoors to our studio. Treats were flying, and bubbles filled the air. Archie, being the true boss he is, showed us who was in charge. He wouldn't even lift a paw without a treat… but when the treats came out, Archie showed us his irresistible charm.
Calling All Dog Lovers: Let's Capture Your Furry Friend's Spirit!
Archie's dog photography session was a reminder of the unbreakable bond between humans and their four-legged pals. We had an absolute blast capturing his playful spirit and infectious energy. If you're a dog lover who wants to celebrate the unique personality of your furry friend, look no further! Let's embark on a wild and fun photography journey together.
Contact us today to schedule your dog photography session and let Dreams in Colour Photography bring out the wag-tastic charm of your beloved pup.